Skip to Main Content
It looks like you're using Internet Explorer 11 or older. This website works best with modern browsers such as the latest versions of Chrome, Firefox, Safari, and Edge. If you continue with this browser, you may see unexpected results.
New York Times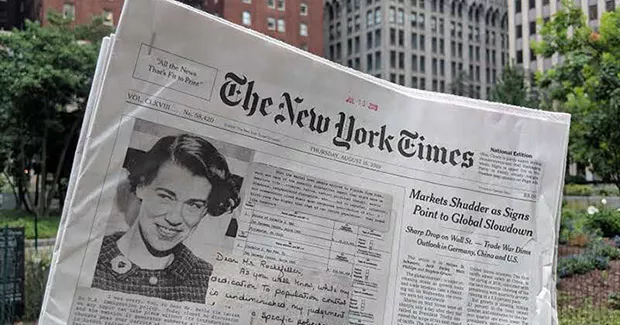 To access The New York Times activate your subscription at https://nytimesineducation.com/access-nyt/
Find WVU in the list of schools. Create an account with your MIX email address.
Your "Academic Pass" is good for one year.
Wall Street Journal
To access The Wall Street Journal activate your subscription at wsj.com/wvu using your WVU credentials. There is no cost to the user.
NOTE: If you experience difficulties with registration, please type or paste the URL ( wsj.com/wvu ) into your browser instead of clicking on the link.**
Search A Database
Business Source Premier

Business research database, providing full text for 8,800 periodicals, including 1,100 peer-reviewed publications, plus company profiles. Subjects covered include marketing, management, MIS, POM, accounting, finance and economics.

ABI/Inform Complete

Includes thousands of full-text journals, dissertations, working papers, key business and economics periodicals such as the Economist, country-and industry-focused reports, and downloadable data, with international coverage that gives researchers a complete picture of companies and business trends around the world.